Your built-in oracle.
Your MINI knows automatically when it's time for a service, thanks to its integrated onboard maintenance system. Condition Based Service (CBS) continually monitors the health of your MINI, and only tells you that a service is needed when it really is. It will also let you know when a standard inspection or a statutory vehicle inspection is coming up. Better for you, better for your MINI.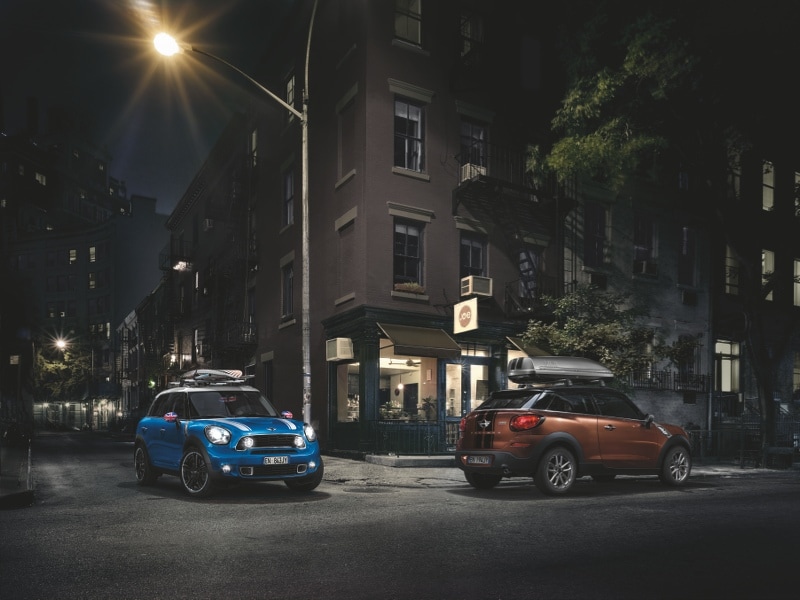 WE LOVE YOUR MINI LIKE YOU DO.
Our specially trained technicians know our cars like the back of their hand. So, you can rest assured your much-loved MINI will get the service it needs, to the highest of standards - and always using Genuine MINI Parts to keep it 100% MINI.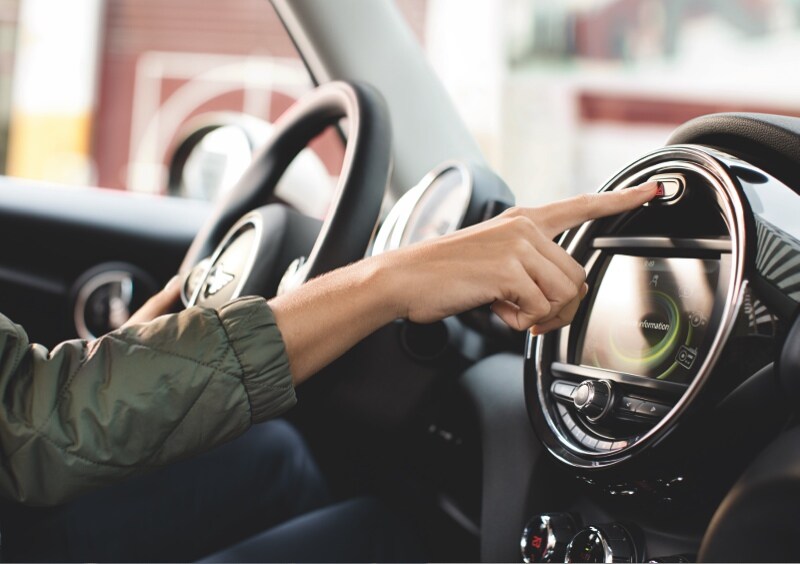 How it works.
How often your MINI needs servicing depends on its condition and your driving style. Built-in sensors monitor important things like brake pads, engine oil and brake fluid levels. All of the information is then saved on your MINI key, so your MINI Centre can instantly see what needs doing - and only ever does what's needed.
What MINI looks out for.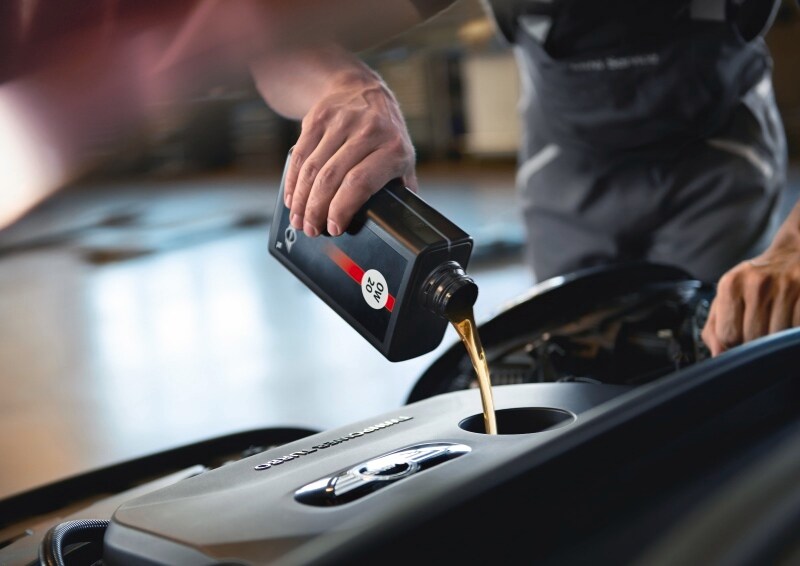 Engine oil.
The display tells you how much time is left before the next oil change is due, or how far you can drive. Depending on your driving style, the first oil change is usually after you've driven 12,500 miles, then every 18,000 miles after that. What's more, we'll replace it with MINI Original Engine oil - it's been custom-blended to meet the exact requirements of your MINI's engine, keeping it healthier for longer than inferior oils can.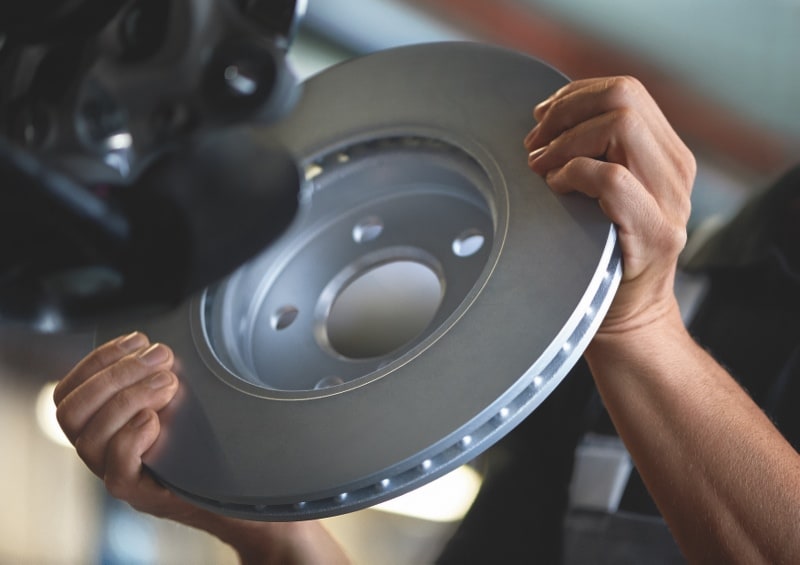 Front brake pads.
Your MINI evaluates data from a sensor to the left of the front axle to monitor wear and tear. So, it lets you know in good time when your front brake pads need replacing.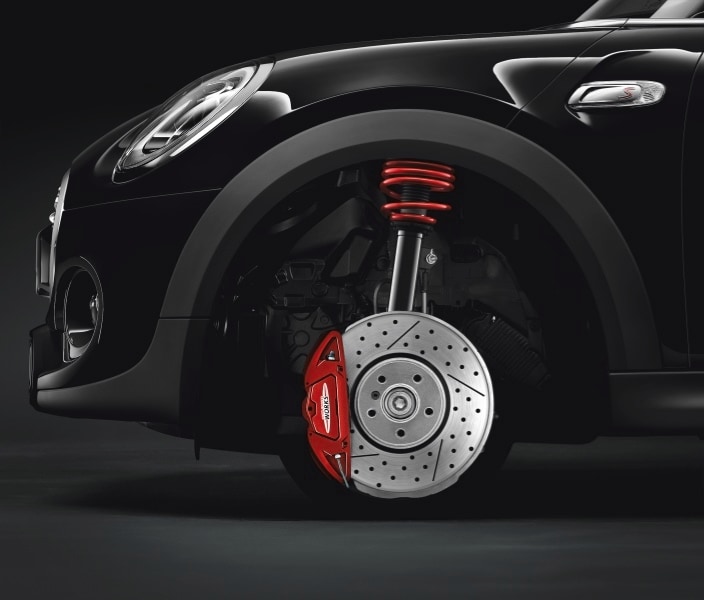 Rear brake pads.
Your MINI evaluates data from a sensor to the right of the rear axle to monitor wear and tear. So, it lets you know in good time when your rear brake pads need replacing.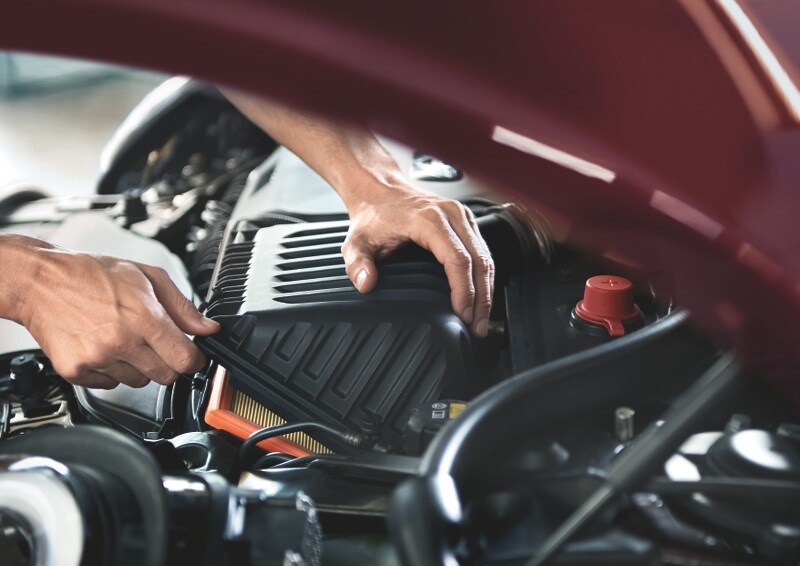 Vehicle check.
You'll be reminded by your MINI when a full inspection is required, including testing of your brakes, steering, transmission and all other essential checks. Instead of going by fixed intervals, your car calculates when a service is needed by taking into account how frequently you use your MINI and the way you drive it. So, it's only serviced when necessary.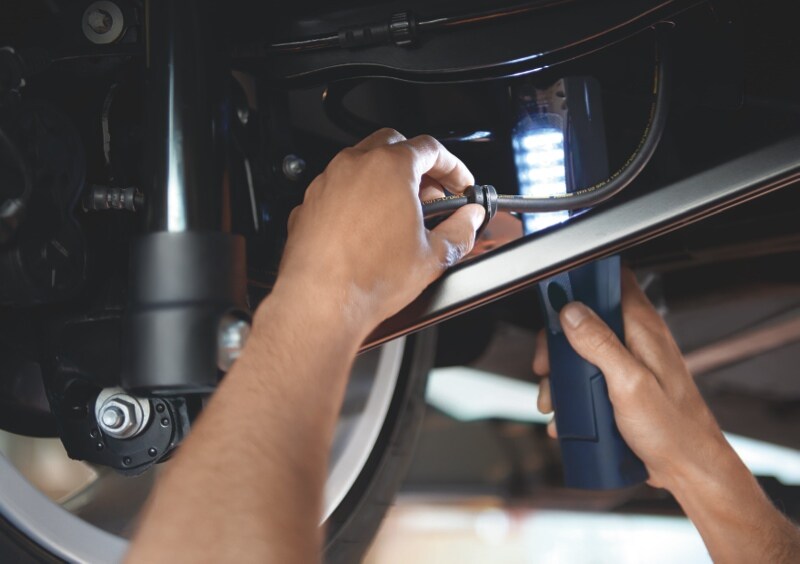 Brake fluid.
At the push of a button, your MINI tells you when it's brake fluid needs changing - usually once every two years.
GENUINE MINI PARTS.
We only ever use Genuine MINI Parts in your car, guaranteeing a perfect replacement every time. They're manufactured to rigorous MINI quality standards for a perfect fit, and come with a two-year warranty, so your MINI remains the genuine article, with the great resale value of a true MINI.